Happy Friday!!! (TGIF… but really… can I get an AMEN?!)
Most of you may or may not know that the month of August holds a very special place in my heart. Two years ago, on August 28th, 2015, the hubby and I said "I Do" in Lake Tahoe, California in front of all of our closest family and friends.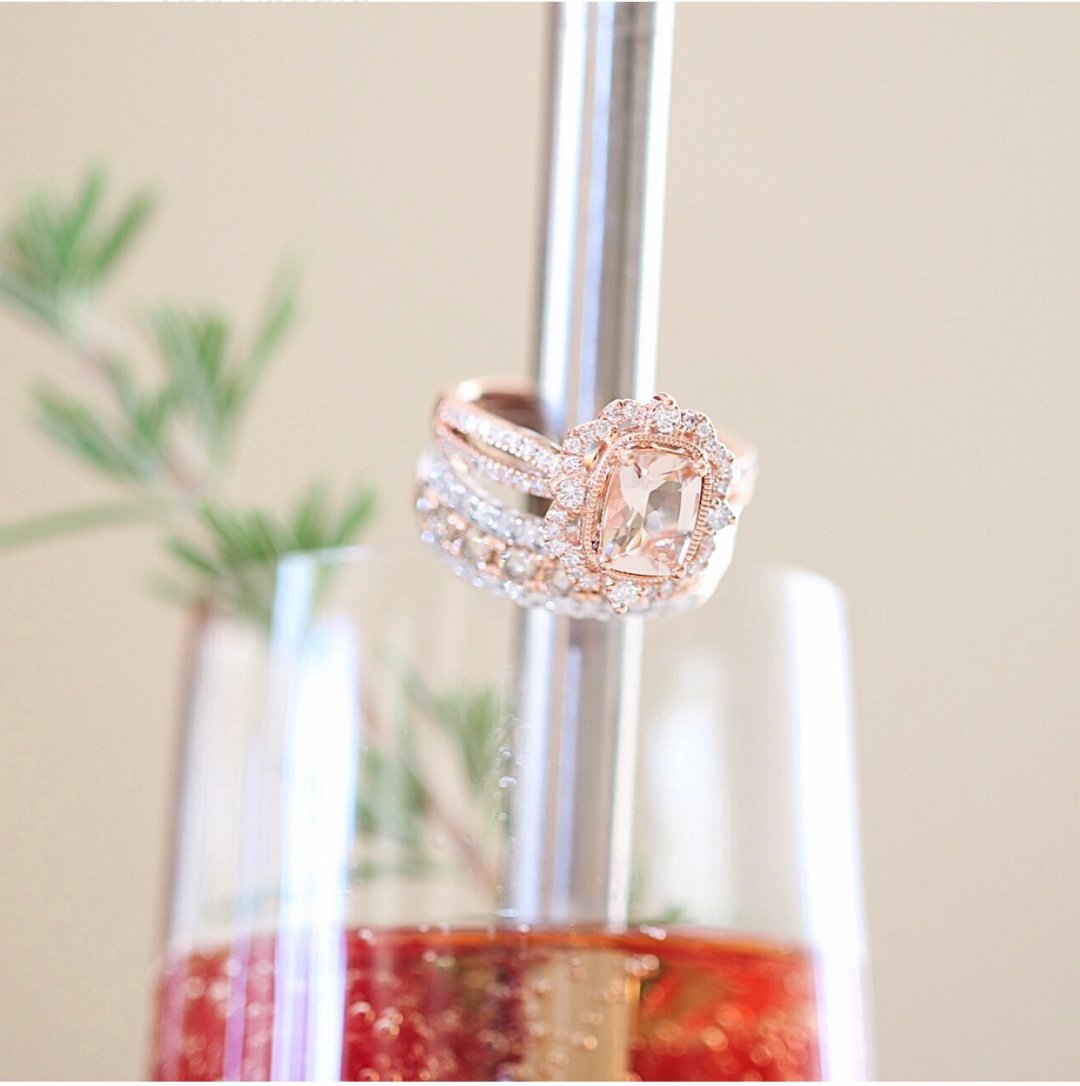 To celebrate our two year Anniversary, Albert and I visited our local Helzberg Diamonds store to pick out a little something special (he knows I am a total sucker for jewelry). I was immediately drawn to Zac Posen's Truly Collection, an assortment of intricate rings exclusively sold through Helzberg Diamonds. It really didn't take me long to find THE ONE! I ended up choosing a unique Morganite ring, which is the sister stone to emerald and aquamarine, and has a slight pinkish tone to it (pink… are you surprised?). A scalloped edge setting made up of diamonds and rose gold metal was something I had never seen before! It was so feminine and the perfect piece to remember this two year milestone of ours. Not only was it the perfect Anniversary gift, but would also make a great graduation or birthday gift for someone special.
Albert has also always known that I wanted to add another band to my wedding ring (and current wedding band). And man did he follow through on that promise!! Instead of getting another identical band to wear, we ended up picking out an entirely new one! The Helzberg Anniversary Band features 3 tiers of diamonds. Two rows of white diamonds enclose a center row of champagne diamonds that sit in rose gold prongs… do I even need to go on?! I was COMPLETELY blown away by how gorgeous it was and could easily wear it alone, or pair it with my current wedding ring. Best of all, Helzberg Diamond's Shop Love Save event makes this band under $1,000! It is truly a piece you will treasure for a lifetime.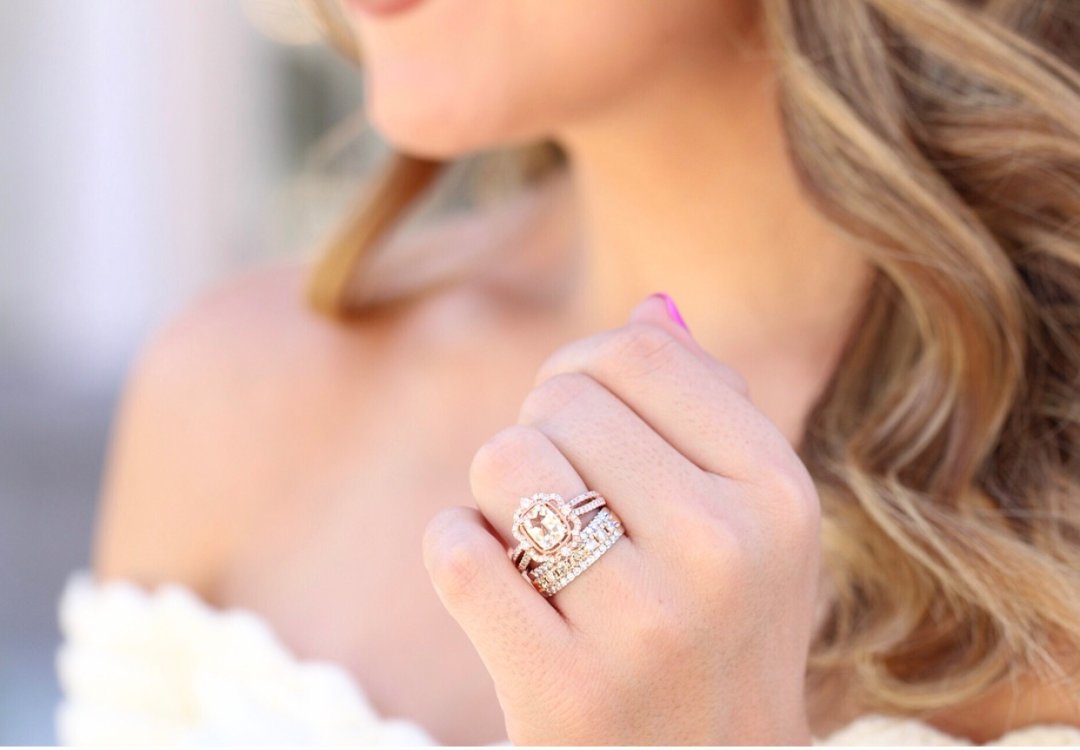 To celebrate the month of August (which I deem my "love month"), I partnered with Helzberg Diamonds to bring you their 1st annual Shop Love Save event, which runs this Friday, August 4th through Sunday, August 6th. Shop in-store or online and use exclusive promo code SHOP2SAVE to save HUNDREDS on their beautiful array of jewelry.
HERE'S THE BREAKDOWN:
$50 off when you spend $299
$100 off when you spend $499
$150 off when you spend $799
$250 off when you spend $1499
$500 off when you spend $2999
$800 off when you spend $4999
***Remember to use promo code SHOP2SAVE to receive your discount at checkout***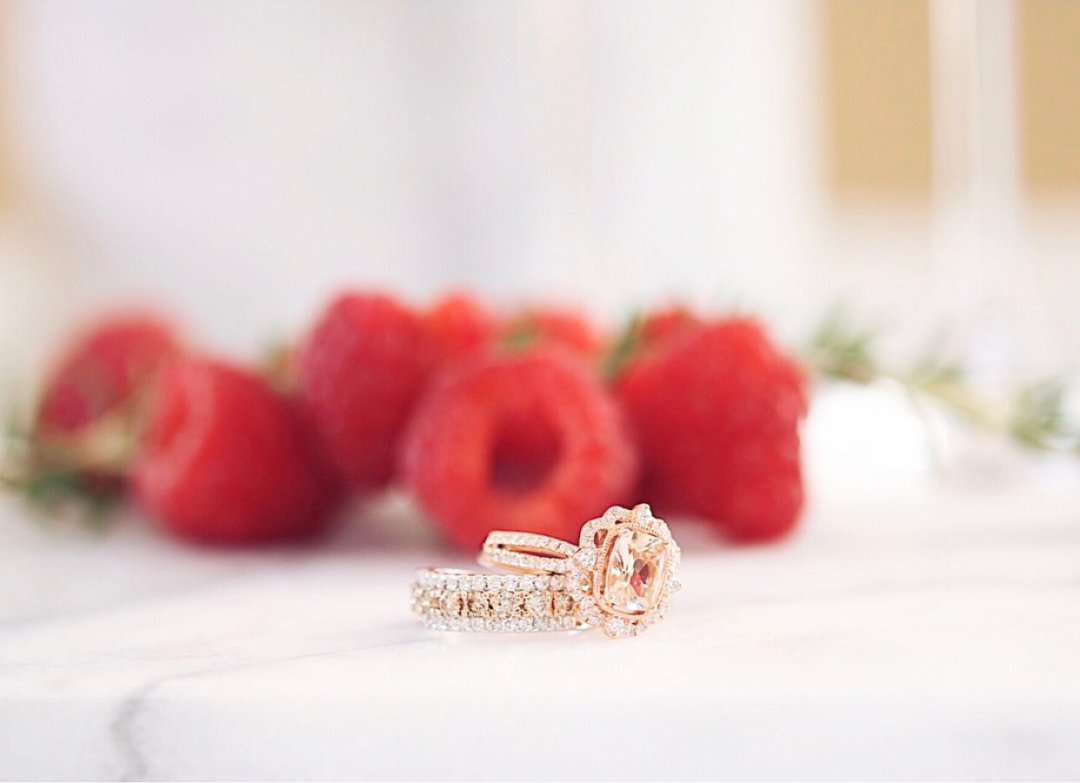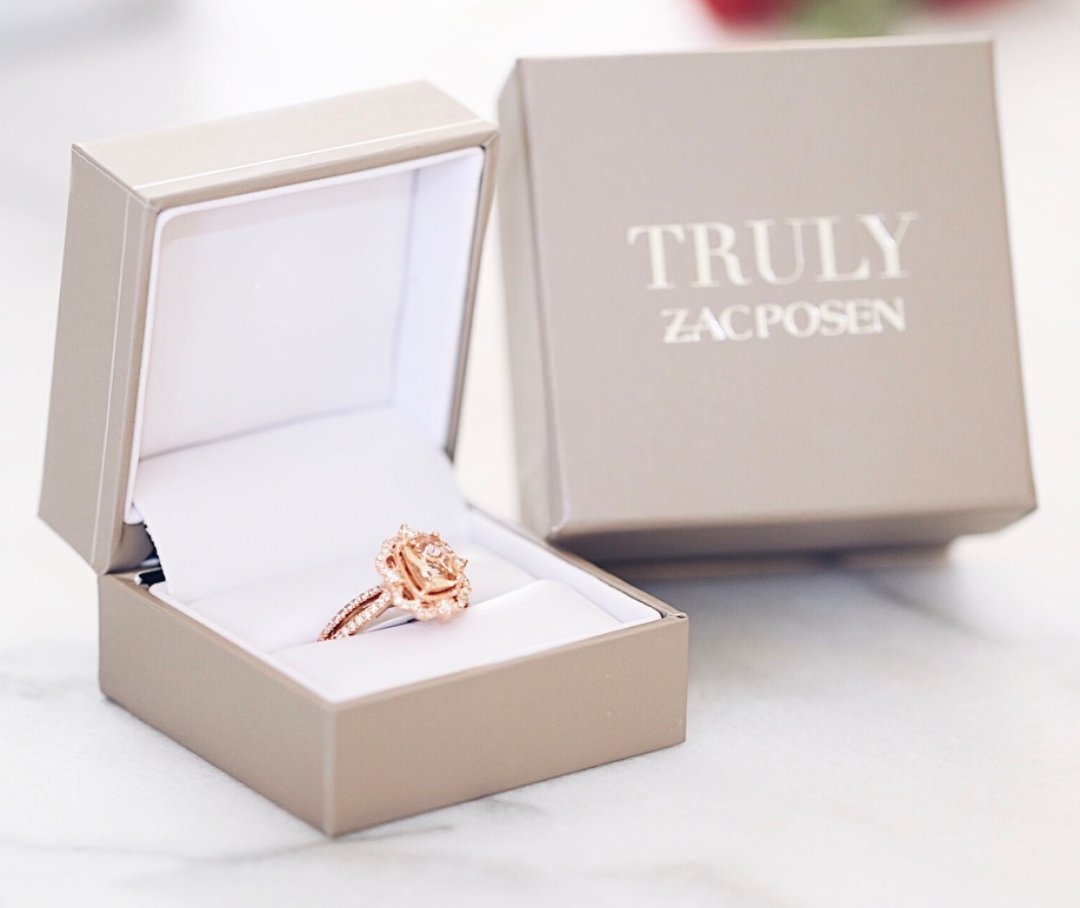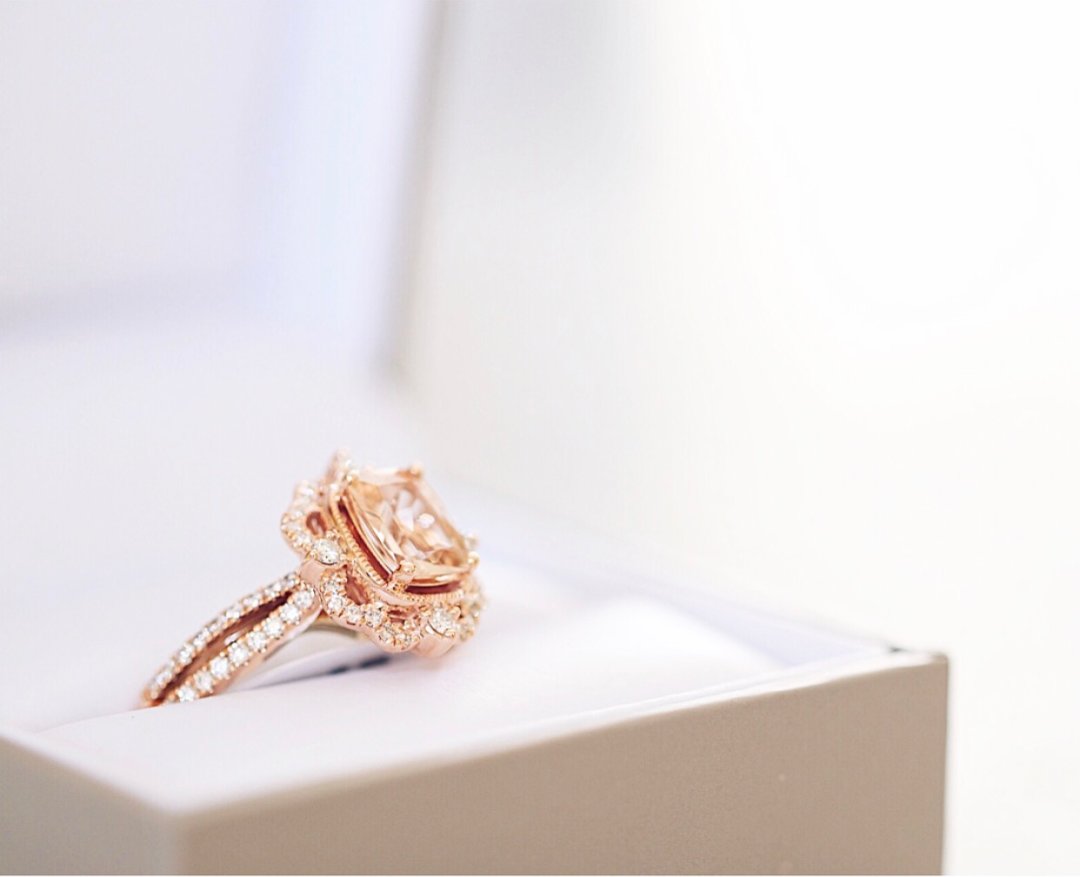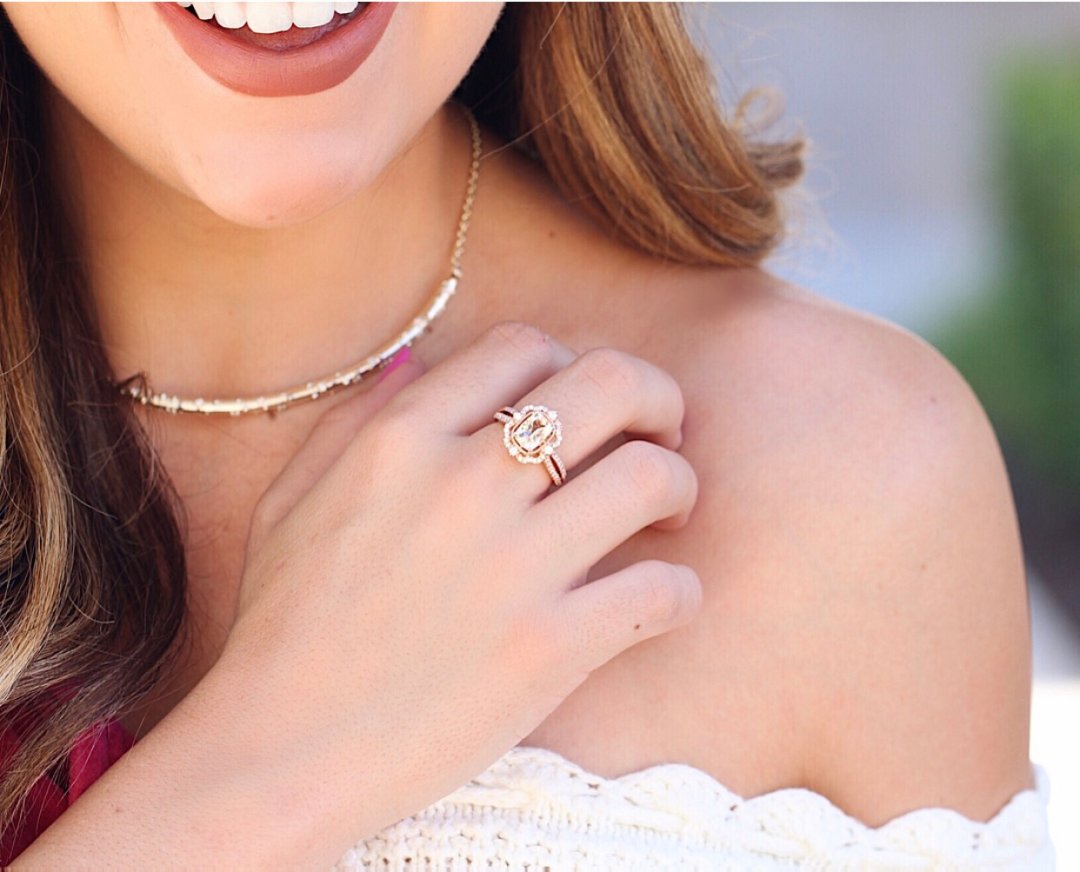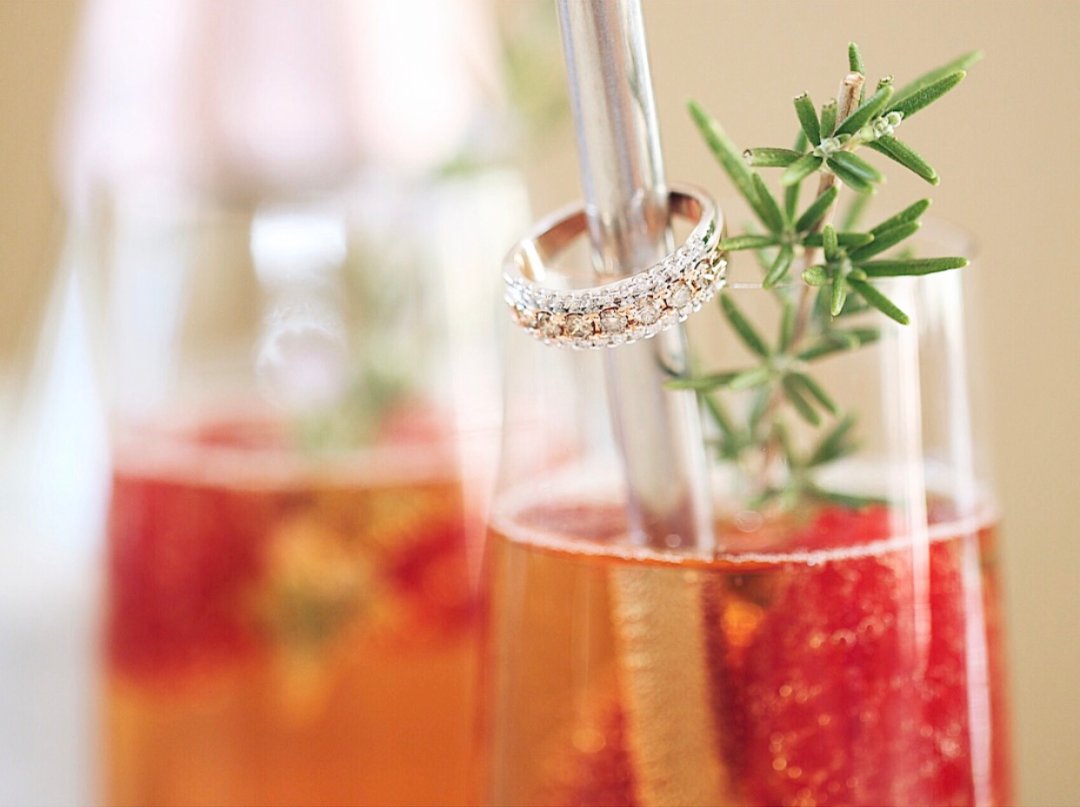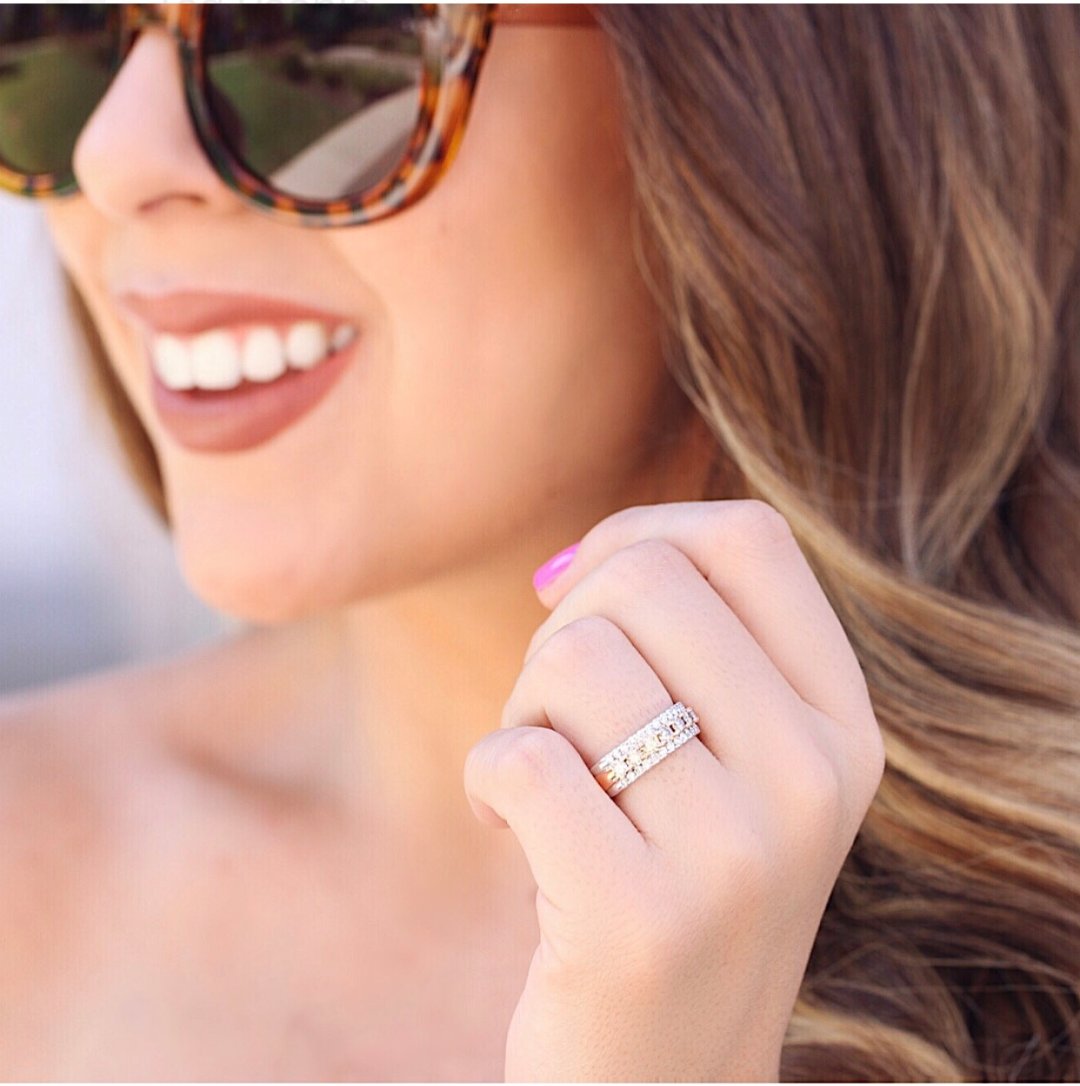 So whether you are celebrating an Anniversary, graduation, birthday, or National Best Friend's Day, this is your weekend to spoil the ones you love! Make sure to check out Helzberg Diamond's huge range of jewelry and use promo code SHOP2SAVE to save! ((xoxo))